Champion Faster Closings with These Tips!
You're busy saving deals from fall-out with other lenders! Use these tips to speed through submissions.

11.27.23 - Locked Account
If you, as the LO or the borrower, are locked out of their disclosures due to too many failed attempts, please email scenarios@champstpo.com and the team can assist with unlocking.

11.20.23 - DSCR Pricing
To ensure you are getting the most accurate pricing on our DSCR loans, please be sure you are including your monthly expenses.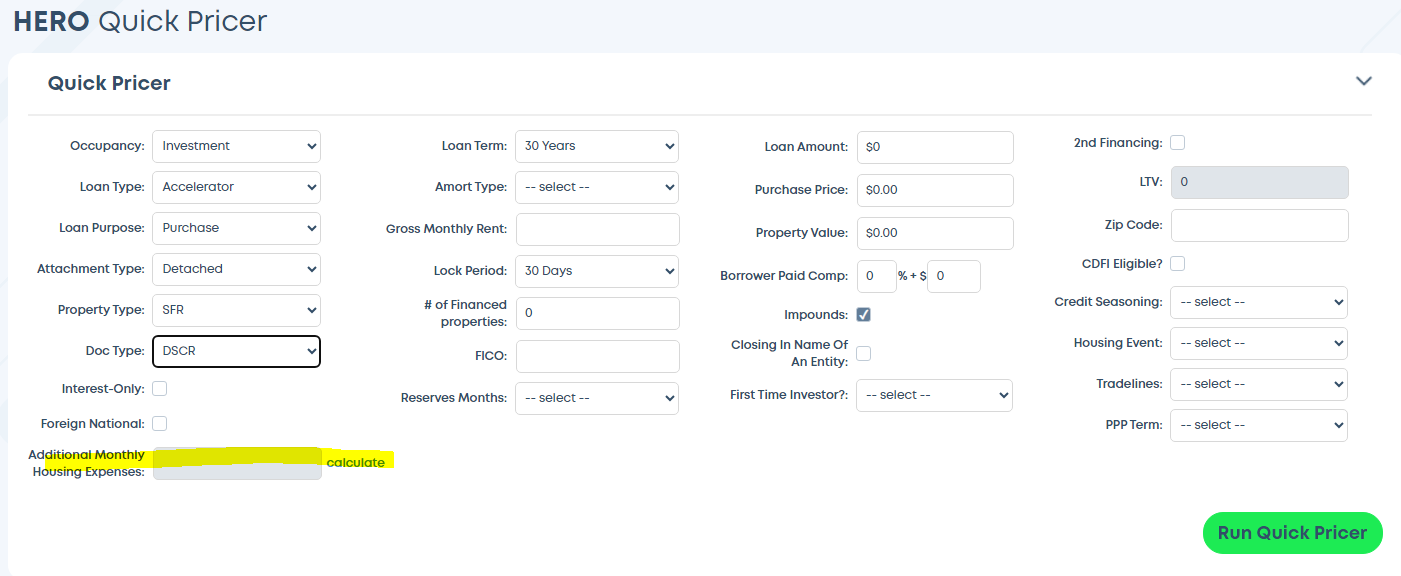 Click on the calculate hyperlink and enter.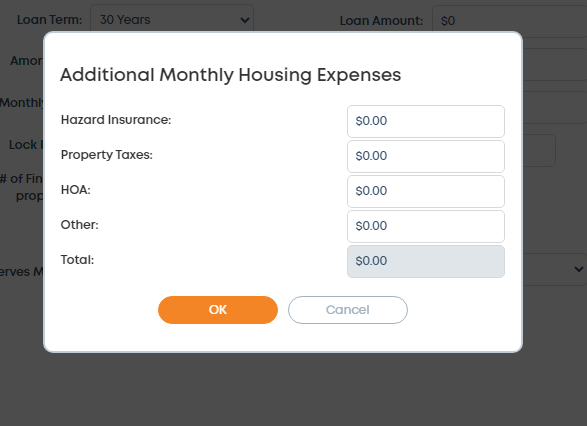 11.13.23 - Get Support from Scenarios
If you are experiencing issues in HERO, you may click on the pink contact support button and your questions will be directly emailed to our Scenarios team. A team member will reach out to you and advise on next steps.


11.06.23 - Holiday Reminders
Friendly reminder that we have 2 holidays in the month of November. Offices will be closed on Friday, November 11th for Veterans Day and Thursday, November 23rd for Thanksgiving. Please keep this in mind with your COE dates.

10.30.23 - Submission Deadlines
Remember that you have 3 days to submit a consumer loan from the date of application. If you are outside of this 3-day window, HERO will automatically withdraw due to compliance purposes and the loan will need to be resubmitted.
You have 5 days from application date on BP loans to submit the file to underwriting.

10.23.23 - Upload Docs ASAP
Close faster by uploading all required documents at once. As a reminder: your closing timeline resets with each doc upload.

10.16.23 - Accurate Emails for Borrowers
Please ensure when inputting the borrower's email address it is correct as disclosures cannot be resent to an updated email address. The link will come from disclosures@champstpo.com

10.9.23 - Re-issuing Credit with Xactus
If you are trying to re-issue credit with Xactus credit agency, you must re-issue with either Avantus, Credit Plus, or Universal Credit.

10.2.23 - Doc Upload Timeline
Each time you upload a document to your file, it resets the clock to the most recent upload date. Please ensure you are uploading all documents at one time to avoid any delays in your loan file.

9.25.23 - CTC Notification
When your loan is clear to close, you will get an email from your underwriter copying your closing team stating that your loan is CTC.
It will be assigned to a closer and the closer will work with your title company to balance and get docs out within 24 hours. If this is a TX loan file, please allow 48 hours for docs.

9.18.23 - Closing in a Trust
If you are getting an error or you see your other fees section in red, this is usually due to the trust review fee. If you are closing in a trust, you must enter a trust name. If you are not, you may click the minus sign next to the amount to remove it.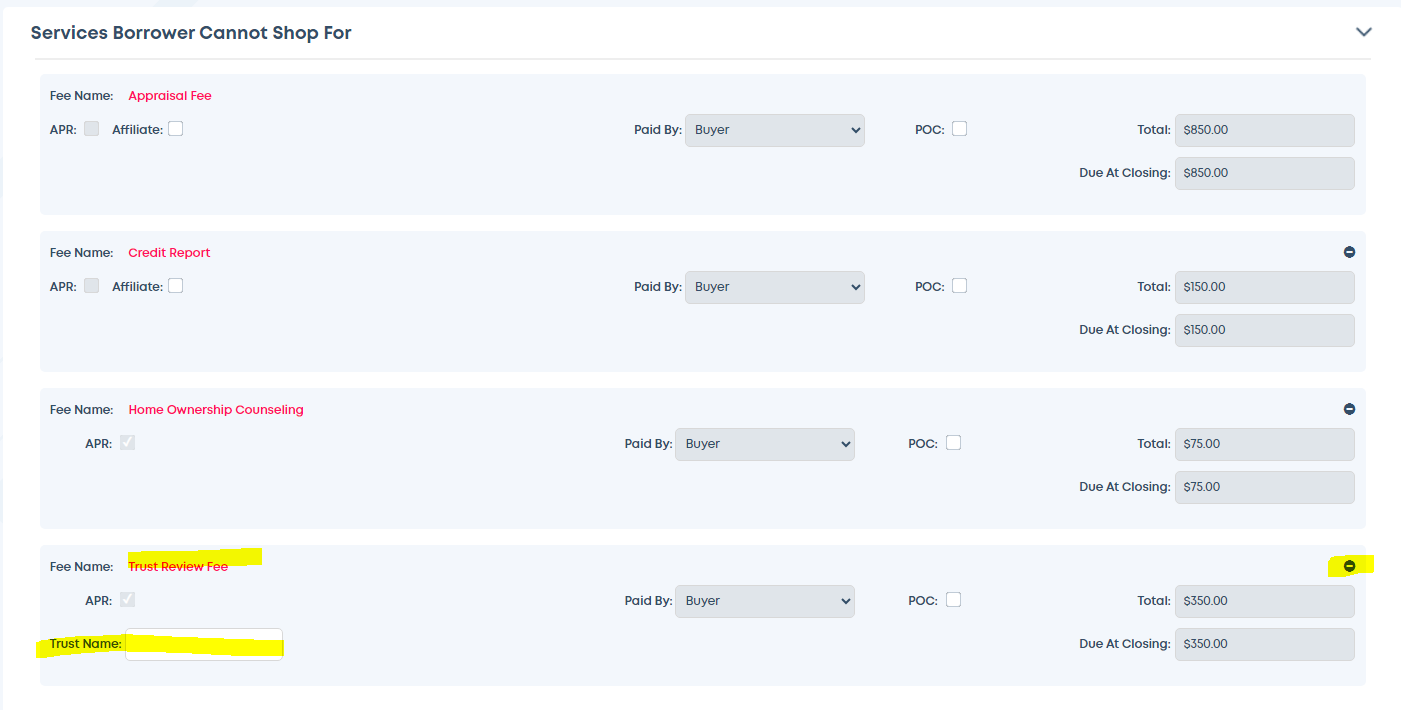 9.11.23 - Requesting a COC
When you need a COC, simply go into the loan file in HERO, click on the Request COC tab, check the box for the reason, and add notes. Once done, click on the green submit button. This will submit the COC to your underwriter.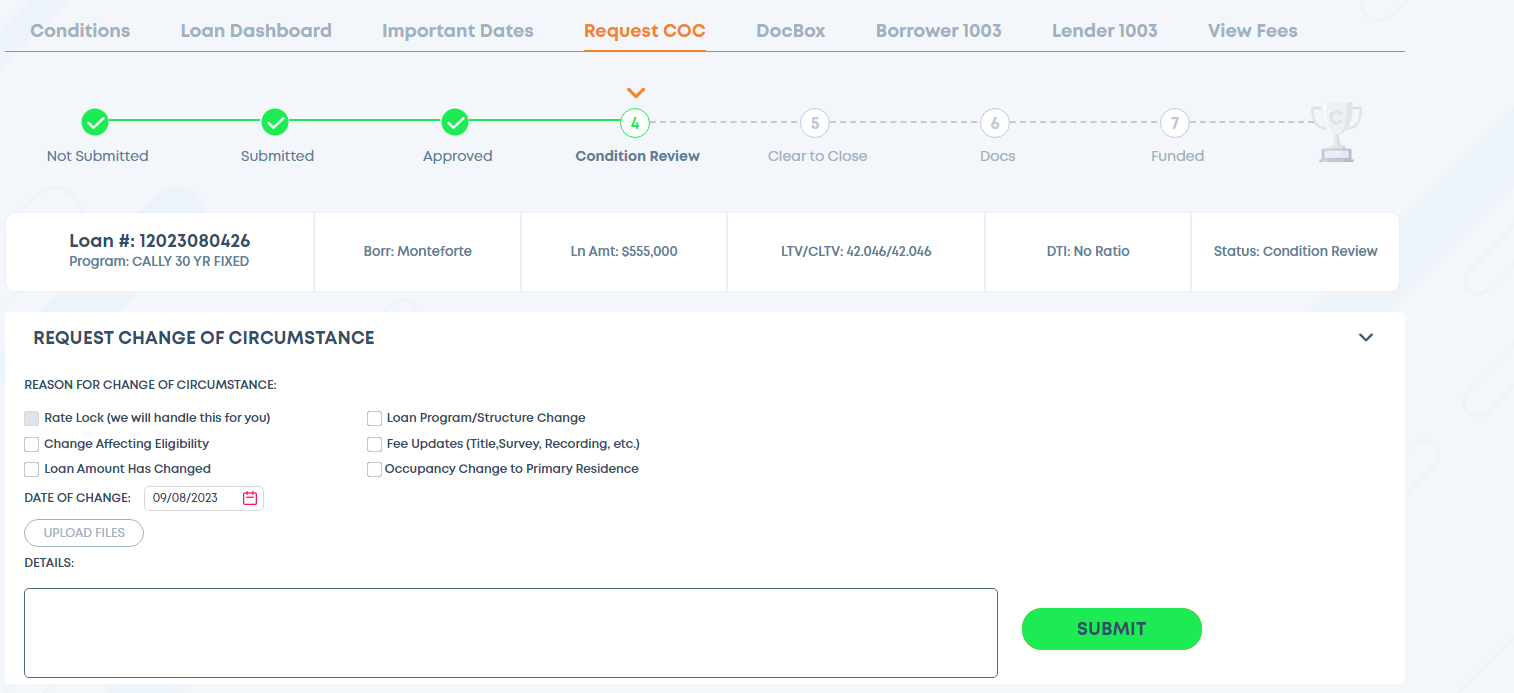 9.4.23 - Uploading Additional Documents
Did you know you can order your appraisal directly from the HERO portal? Simply click on "Appraisals" when you've logged in.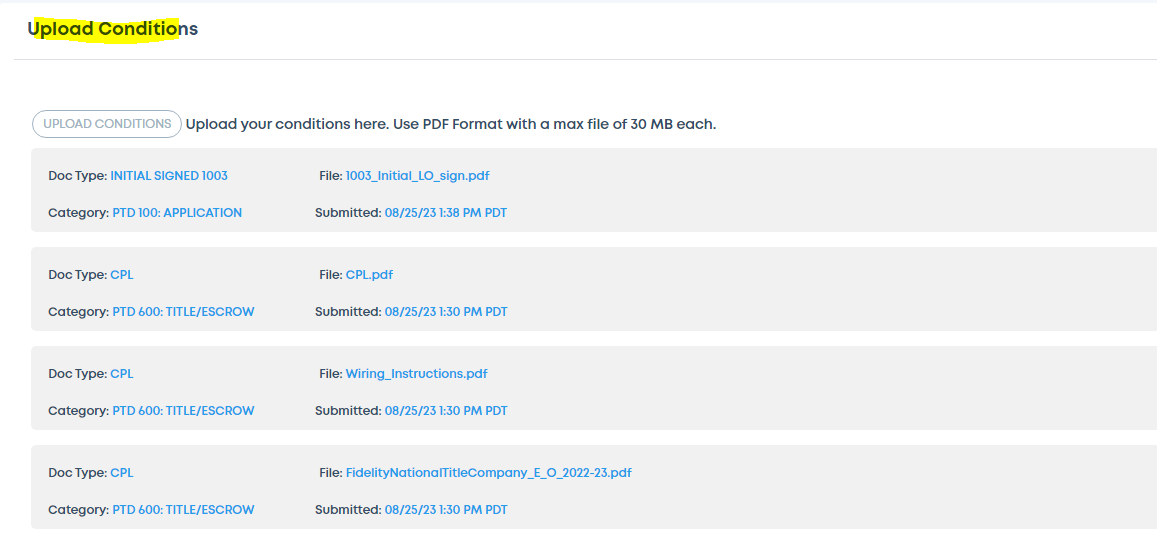 If you don't have credentials yet, please email clientapproval@champstpo.com.

9.4.23 - Uploading Additional Documents
Did you know you can order your appraisal directly from the HERO portal? Simply click on "Appraisals" when you've logged in.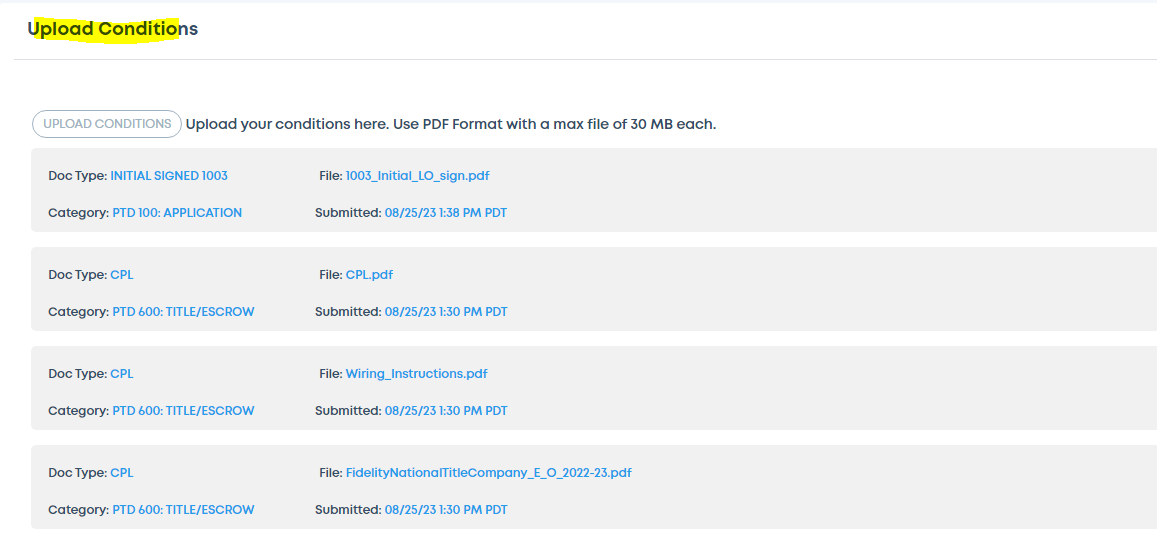 If you don't have credentials yet, please email clientapproval@champstpo.com.

8.28.23 - Uploading Additional Documents
Have an additional document to upload, but not sure where to do it? If there's no designated place to upload to, scroll to the bottom of the page and upload them there. Your underwriter will parse them out appropriately for you.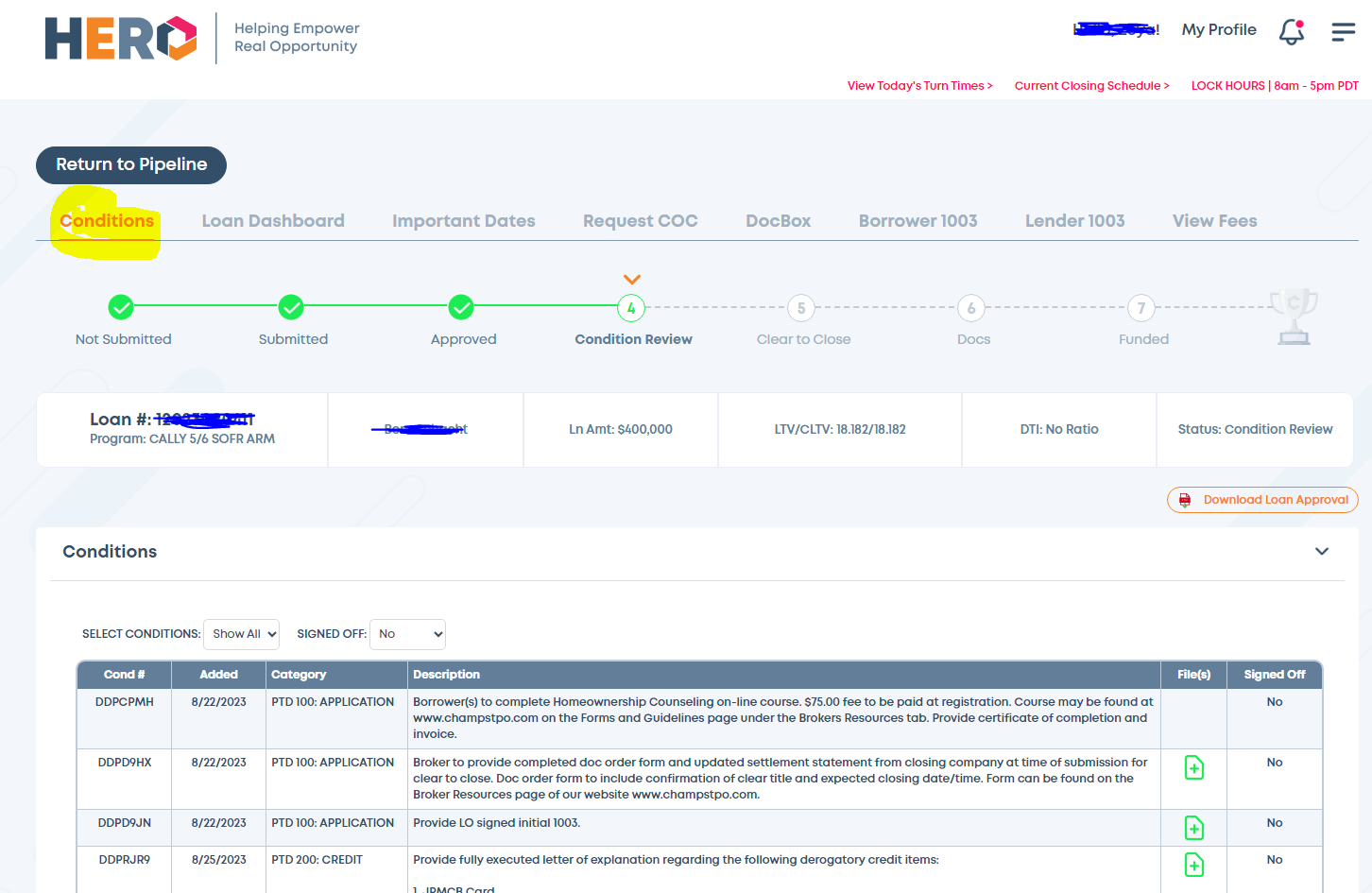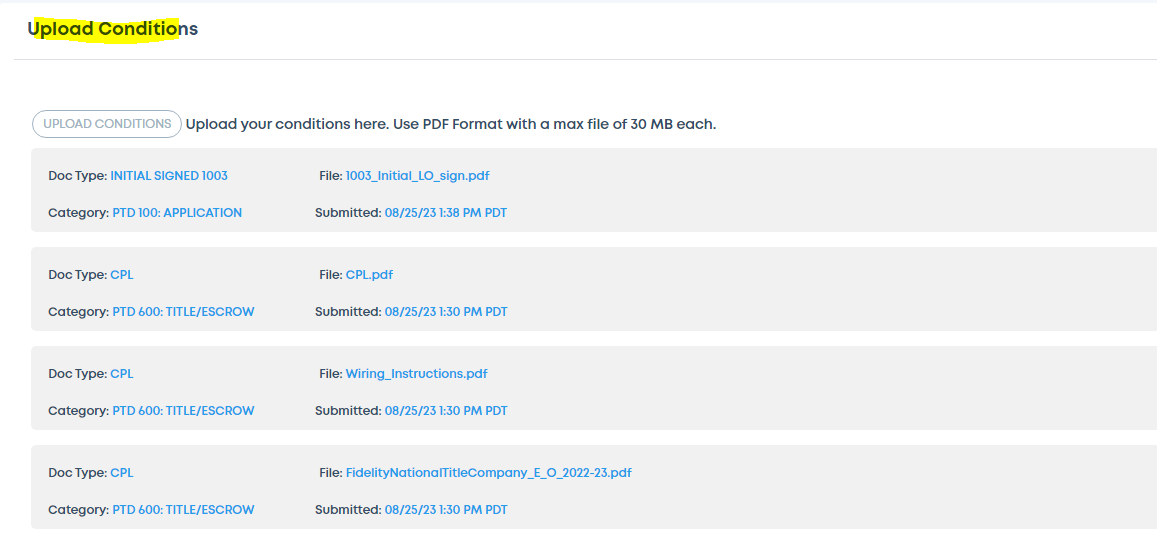 8.21.23 - Editing Title Fees
In order to change any of your title fees, you must click on change provider and then the total box becomes editable.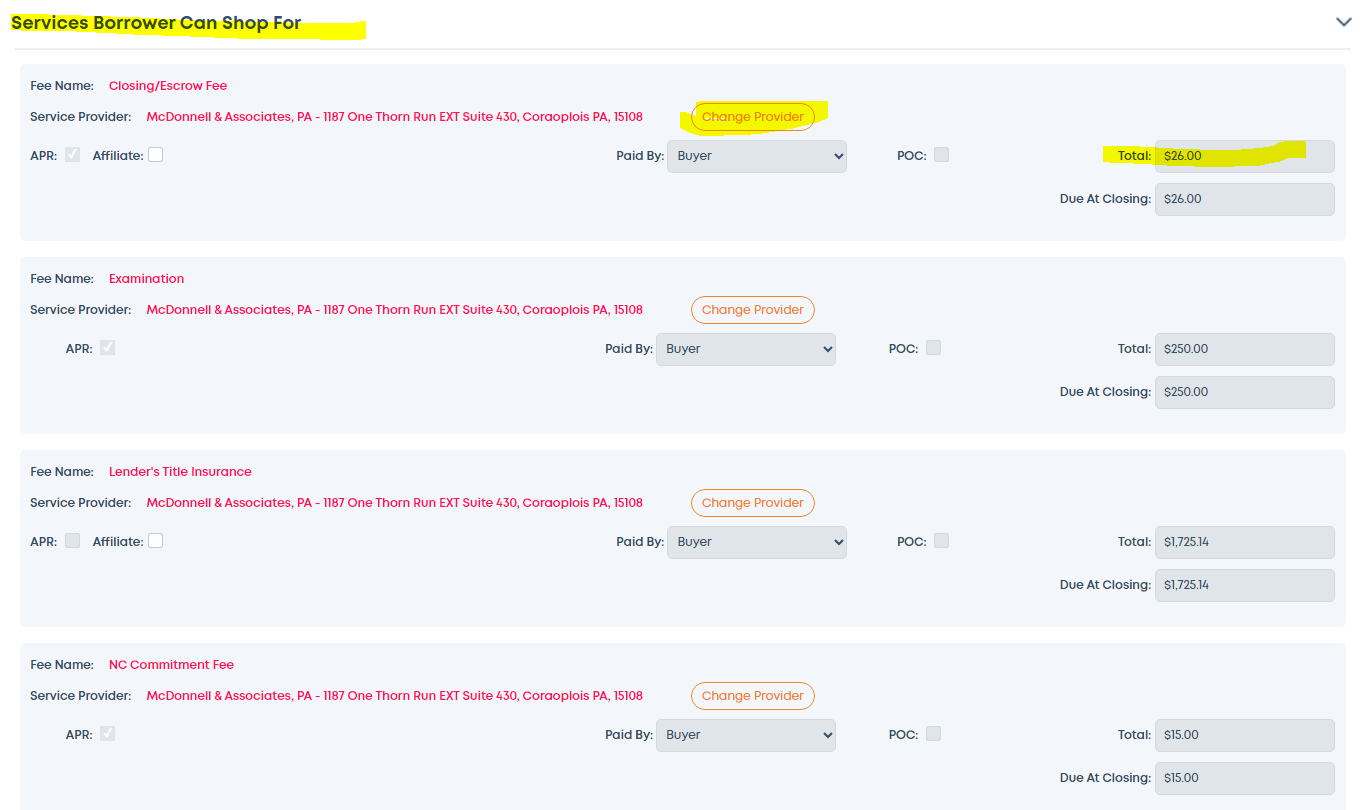 8.14.23 - Live Daily Broker Training
Access LIVE daily broker training for the HERO portal. You can find trainings 2 times a day, 5 days a week on our Broker Training page.
Also, we have recorded video trainings to stream anytime!

8.7.23 - Reissuing Credit
When reissuing credit, please be sure you are using the credentials associated with the credit agency and the agent who pulled the report.
If you are using a credit vendor that asks for DU credentials, you must enter those as well.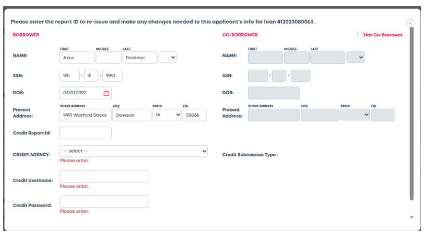 7.13.23 - How to Submit for Final Condition Review
If your loan is ready to be reviewed for clear to close, please be sure you are clicking the "Submit for Final Condition Review" button.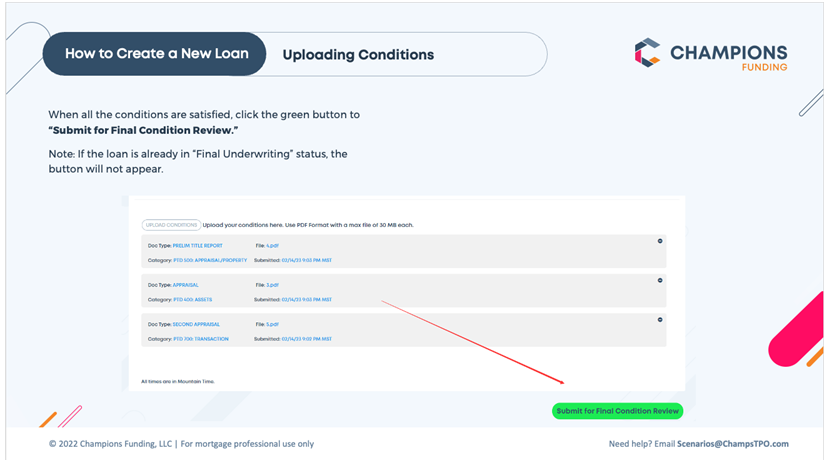 Access Training & Support
Your team of Champs is here to support you!
Find videos & support documents on our Broker Training resource page.
Designed to empower opportunity!
Powered by Champions Funding, the HERO Broker Portal will offer quick pricing and easy loan submissions.
One stop for both wholesale & correspondent partners.
Remember to bookmark the page for easy access!